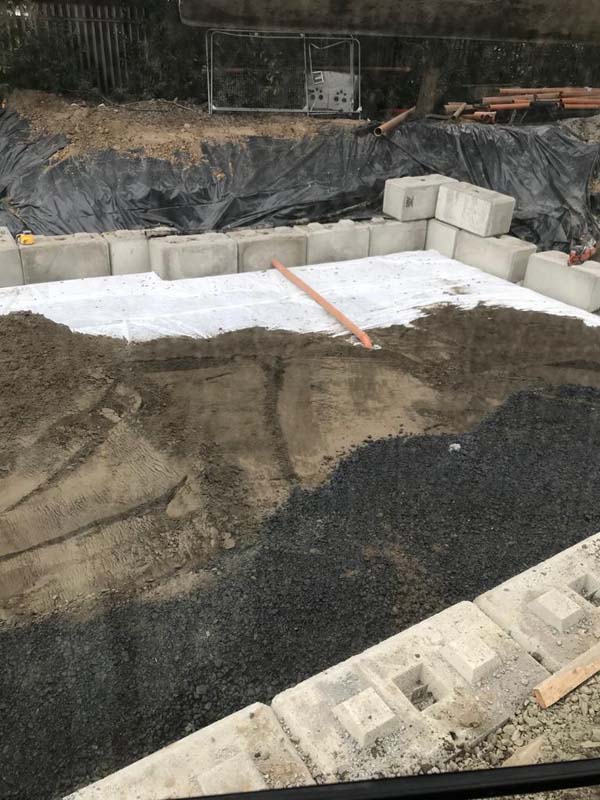 The project phase 1 consists of a new movie studio complete with offices on 4 levels and gantry. This is a live site with all other parts of the studio running at full swing. Some delicate procedures which included re-routing of live foul line and stormwater had to be done safely and swiftly without disruption to the studio and damage to the environment.
Smith Groundworks were initially tasked with the ground works package which included among other site works:
Installation of an attenuation tank
All site drainage (foul sewer and storm water) To IW specs
Watermain reticulation and associated works to IW Standards
Tarred roads and kerbing
Concreting all footpaths and paved courtyard areas
Ducting of all electrical cables, public lighting, CCTV and fibre optics
Retaining walls
Concrete truck yard area
Further to the above works, due to satisfactory work, quality finish and good health and environmental management, Smith groundworks were awarded another package:
All internal floors of the support building (power floated)
Internal outfall plumbing (foul and stormwater)
All internal plinths and setting out.
All foundations, dead work, steel columns and floor slab for the security hut at main entrance to studio.
Concrete plinths to Stage C access
Holding down bolts for electric gate and security hut steel columns
Project is nearing completion as all support building works, security hut works, truck yard and footpaths are complete. Kerbs and parking bays complete. Base layer and binder of tarmacadam was laid in beginning of December with surface course to follow in a few weeks. I am to say that during all the works, SGW was equal to the task as there was never any damages to any live services and damages to the environment.
Discuss your Groundworks Requirements